Name: Maya Clarke
Hometown: Horsham, PA
High School: Hatboro Horsham Senior High School
What do you do outside of school and internship?
I am involved with marching band and color guard. I like to spend time with my family and friends. And I love taking naps!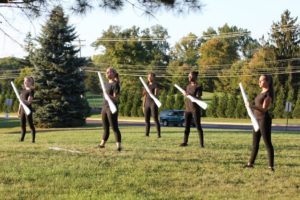 What is your favorite TV show?
My favorite shows would have to be Friends and One Tree Hill. I could watch them over and over again.
What are your plans for the future?
I want to go to college next year and continue with some kind of marching band or color guard program. Eventually I want to graduate and get a job I enjoy.
What are your favorite foods?
Bagels, pasta, chocolate croissants, pineapple, and pancakes are a few of my favorites.
What are some of your hobbies?
Binge watching shows on netflix, shopping, napping and working out. I also love traveling, whether its to the beach, Disney World or New York, I enjoy it all!
What got you interested in Business?
Ever since I was younger I knew I wanted to own my own business one day. Being here at Baby Be Hip is giving me the experience and learning opportunity to see what it takes to own a business.