One day in and it's already a crazy week! We're working on lots of orders, finishing up a few new projects and impatiently waiting for the arrival of the newest little member of the Baby Be Hip family…But we couldn't let you go another day without checking out our #momcrushmonday this week: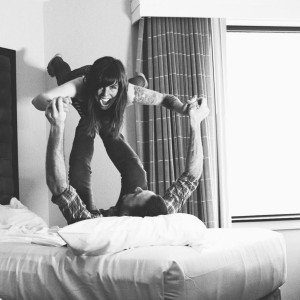 Haley Garnett (@th3littlestavenger)
For a family of just three, this mama's Instagram feed is so jam packed with love, the smiles are contagious. And it's no surprise with little cutie Archer keeping this photographer and her husband on their toes! It's pretty clear to us that they don't take life more serious than it has to be and are truly enjoying their adventures together. When she finds time in between, Haley is a founder and moderator of Candid Childhood as well as an editor for @jjcommunity.
Have a #momcrushmonday of your own? We'd love to know who you're following on Instagram! Connect with us over at @BabyBeHip, send us a message or use some of our favorite tags – #AlwaysSmiling, #SpitUpInStyle and #BabyBeHip.