There is nothing better than a sweet little baby, especially around the Christmas holidays! If you are looking for some gift ideas for baby's first Christmas, you've come to the right place. We have been helping customers with the best baby gifts that will be well loved and used for many many years.
At Baby Be Hip, we not only have Christmas themed baby gifts but lots of other gifts that would delight the new parents for their sweet little baby too. During this first year, often times, the little ones are not quite into toys and games yet so this year, you can find things that the new parents will love too before the onslaught of battery operated toys come into play for years to come.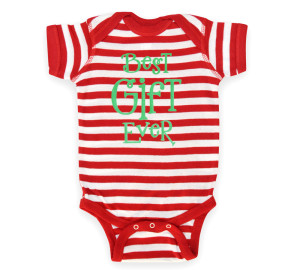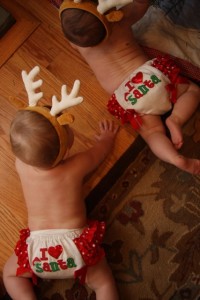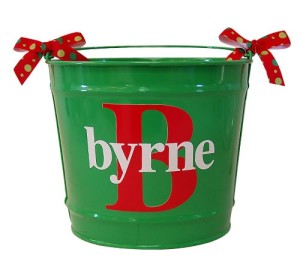 We have several items for baby's first Christmas that will make for perfect photo opportunities like our Mini Santa Pants Boxer Shorts for your favorite little baby boy. If you have a sweet baby girl and you are looking for the perfect bloomers under her Christmas dress, she just needs a pair of these, I LOVE Santa bloomers. Our My First Christmas Burp Cloths have been very popular over the years for the baby to "spit up in style" on these beautiful burp cloths. For the extra special touch, they too can be personalized and monogrammed with the baby's name for a great Christmas gift for the baby! Here's one of our favorites too, Santa's Lil Elf Onesie, which is so cute with a picture with Santa too or wearing a Santa hat!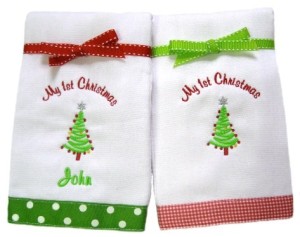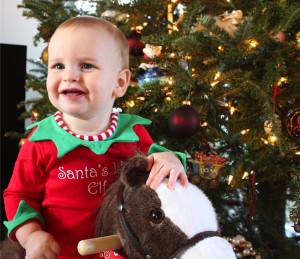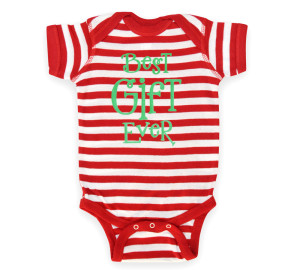 If you are also looking for gifts other than Christmas themed baby gifts, we have plenty of other gift ideas for their first Christmas. Have you checked out our bucket gift sets? Or the name trains? This is the time to buy unique and personalized baby gifts that their baby will use, but that mom and dad will love too, and most likely they will become keepsakes for the baby too!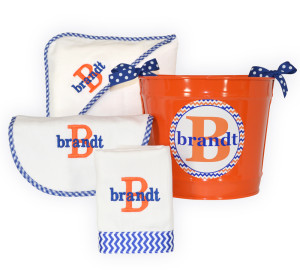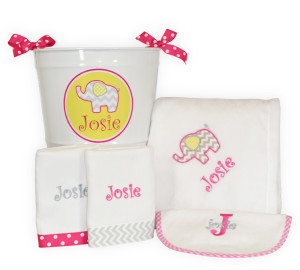 If you have any questions or need some help finding the perfect Christmas gift for the new baby in your life, call us, we'd love to help you. Our phone number at Baby Be Hip is 215.353.0550 and we would love to help you WOW! the new baby in your life!