Merry Christmas and happy game day! Eagles fans get an extra present this year on Christmas night when the Eagles take on the Oakland Raiders and Christmas at home. The Eagles Christmas game is leaving us all ready for a Green and White Christmas!
NFL History
This is only the 17th time in NFL history a game has been played on Christmas day. 1971 was the first year the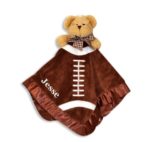 NFL decided to try some playoff games on Christmas day. This decision backfired when the Miami Dolphins and Kansas City Chiefs played for four and a half hours before the dolphins won. The NFL received tons of complaints for this decision that took away from family holiday time. Because of the the complaints the NFL made sure for the next several years there would be no games on Christmas day. It wasn't until 1989 when the next Christmas game was played. Because, after a while it got too complicated and it was decided that any game played on Christmas would have to be played in the late evening.
Eagles vs. Raiders
The Eagles vs. Raiders game will be taking place on Christmas day at home. It won't start until later in the evening at 9pm so everyone has enough family time on this holiday. Fans are definitely excited for this extra Christmas gift and are all hoping for a win. The Eagles should be motivated to beat the Raiders because a win for the Eagles means securing the number 1 seed. Go Eagles!!
Liam and James are ready, are you?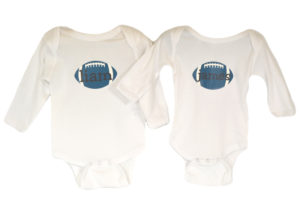 Little Liam and James are ready for the big Eagles Christmas Game with their adorable football Onesies. And is isn't too late to get your game day gear! This would make for a great gift and for an even better game day outfit. Get your football Onesie now because everyone wants to be ready and look great for the big game on Christmas day!
https://www.acmepackingcompany.com/2015/12/25/10662302/nfl-history-on-christmas-day