We see many trends and styles for personalization and monogramming here at Baby Be Hip. We embroider classic, "preppy" styles on a daily basis but we love to see unique and trendy styles that our wonderful customers come up with. For instance, we are noticing that many people prefer personalization (or monogramming) on their baby gifts entirely in upper case letters, others prefer all lower case and some customers just prefer one or two initials.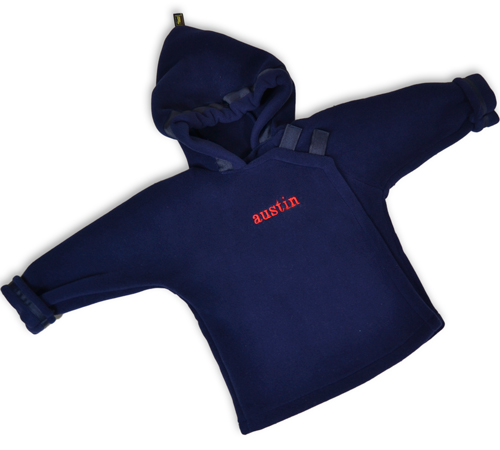 All lowercase embroidery.
We are seeing this trend often lately here at Babybehip.com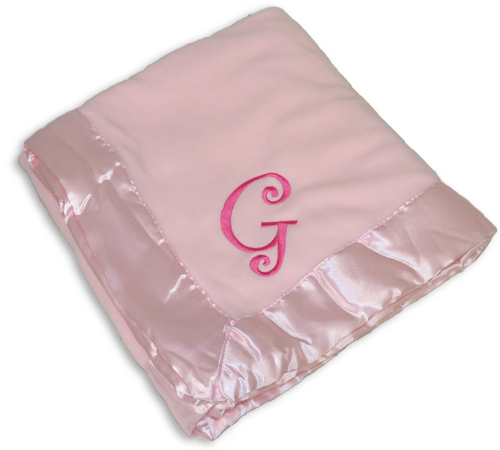 Single Initial Embroidery

We LOVE this style and think it looks great in our culy font.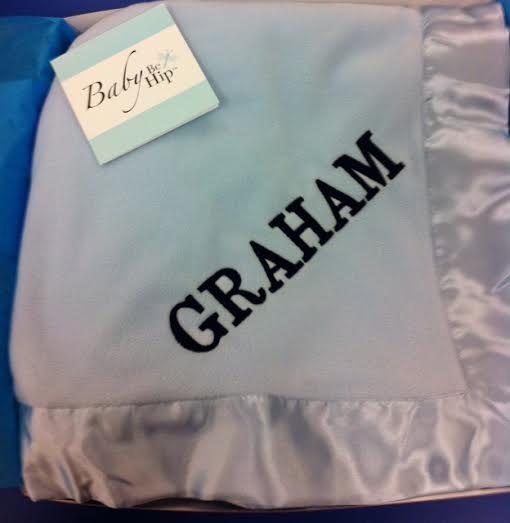 All Uppercase embroidery.
This looks nice and is a popular style for little boys.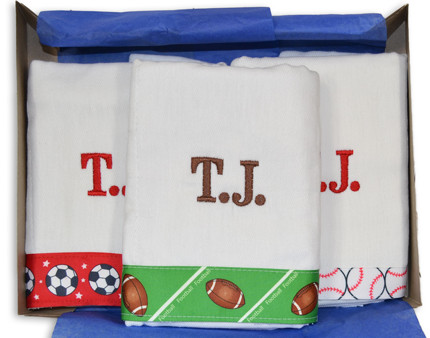 Initials look nice.
Since there are many different trends, styles and preferences, we follow a strict policy of embroidering the baby's name exactly as the customer enters it in our "name" section at checkout. So, if you're used to typing in all CAPS AND ENTER BABY'S NAME THAT WAY, THAT IS HOW WE WILL SEW IT! If you type baby's name in lower case letters, you guessed it, that's what you will get! *This excludes our "Name and Initial" products which always follow the same formula of lowercase name over an uppercase initial.
We've always loved seeing the different baby names and now we are enjoying seeing the different ways to show those names off! How will you embroider baby's name? Shop Babybehip and we will help you show off that adorable baby's new name.