For me, it is so easy to donate the majority of my children's outgrown baby clothing and furniture and it feels so good too. I look at it as a great way to de-clutter and pay it forward. But I never know what to do with all of the personalized items with my kids' names embroidered all over them, so they just sit at the top of the closet. I have dresses, onesies, bibs, bloomers, burp cloths, blankets and more. Often these are some of my favorite things of theirs and they tend to have the most memories. I can't part with them, but I don't know what to do with them!
Recently I met up with an old grade school friend, Jen, and we started talking. Turns out she has a business that solves my exact problem! Jen told me that I'm not alone, that there are lots of moms out there that can't part with some of their favorite personalized items and baby clothes. So she came up with a solution…she takes treasured items and makes keepsakes out of them. Yay!
You can get as involved in the process as you want, or you can just hand over a box of favorites. Her company, Once Upon a Time Creation, then comes up with these amazing creations. Since, we know lots of you have our personalized burp cloths from Baby Be Hip, I wanted to see what she could come up with. This is just a sampling of the many treasured keepsakes Once Upon a Time Creation can make for you.
Here are some of my favorites:
A beautiful blanket made out of a little girl's dresses and one of her personalized burp cloths




A tooth fairy pillow using the burp cloth as the pocket and a fun tote bag

A favorite lovey made from Mason's old burp cloth



The options are endless and Jen and her team are so helpful. If you are in the Philadelphia area, you can arrange an in-person consult and drop off your items at their studio. Or if easier, you can ship the items to them and discuss over the phone or simply just order online. Ship your favorite items to them and they will transform them into something you will love and cherish forever. Your finished treasure, truly it is a treasure, arrives beautifully packaged with a handwritten personal note. You know I love that service!! And Jen is offering our Baby Be Hip customers a special discount of 10% off your order if you mention Baby Be Hip or use the coupon code, BBH at check-out. Check out some of the options you can make from your baby's clothing and more here. I can see their smiles now!!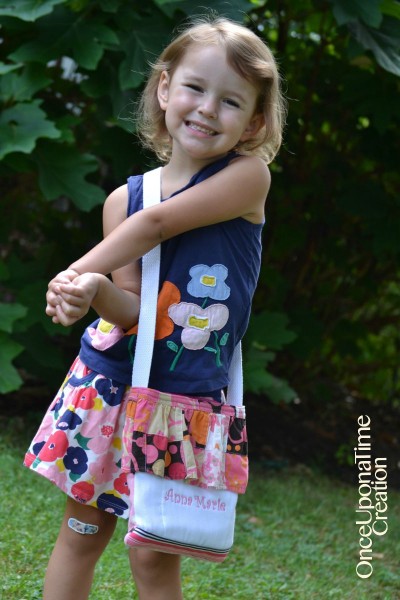 If you love the idea of re-purposing some of your treasures, you might enjoy this blog post I wrote on
Re-Purposing Your Wedding Dress into a Family Heirloom. And I bet Once Upon a Time Creation could help you with that too. They can transform all your favorite personalized items and more!