IS the season to be jolly, fa la la la la la la la!
Hurray! The holiday season is coming! Have you already checked your bucket list to do before the year ends? Does your budget ready for the endless shopping for Christmas presents? How about your gifts for your little ones? Godchildren, nephews, and nieces? No doubt, all of them will be happy for those gifts!
Babies are getting more and more interactive, also, they're learning how to walk and talk. Celebrate this great milestone with a special present that will keep them entertained, or something personalized that Mom and Dad can keep forever. Either way, baby and parents will love it.
If you are looking for a touching keepsake, personalized baby gifts are a great choice. And while there are TONS of adorable options that pop up when you Google, lucky for you, we will be sharing our 15 best personalized baby gifts to give you some helpful ideas.
This list of our best selling baby gifts are based on its thoughtfulness, attractiveness and of course, the number of orders made and the good reviews given by our customers.
---
1. Personalized Baby Burp Cloth - Set of 3
2. Monogrammed Widgeon Fleece Jacket
3. Canvas Tote Bag With Name & Icon
4. The Weekender Set
5. Personalized Burp Cloths - Set of 4
6. Personalized Seersucker Apron
7. Personalized Whale Hooded Towel For Baby Boy
8. Bib & Burp Cloth Combo
9. Essentials Plus Baby Gift Set
10. Anchor Tote and Hooded Towel
11. Baby's Beaching It Gift Set
12. Monogrammed Cable Knit Baby Blanket
13. Personalized Seersucker Tote Bag
14. Warm and Dry
15. Personalized Zip Up Hooded Sweatshirt
---
1. PERSONALIZED BABY BURP CLOTH - SET OF 3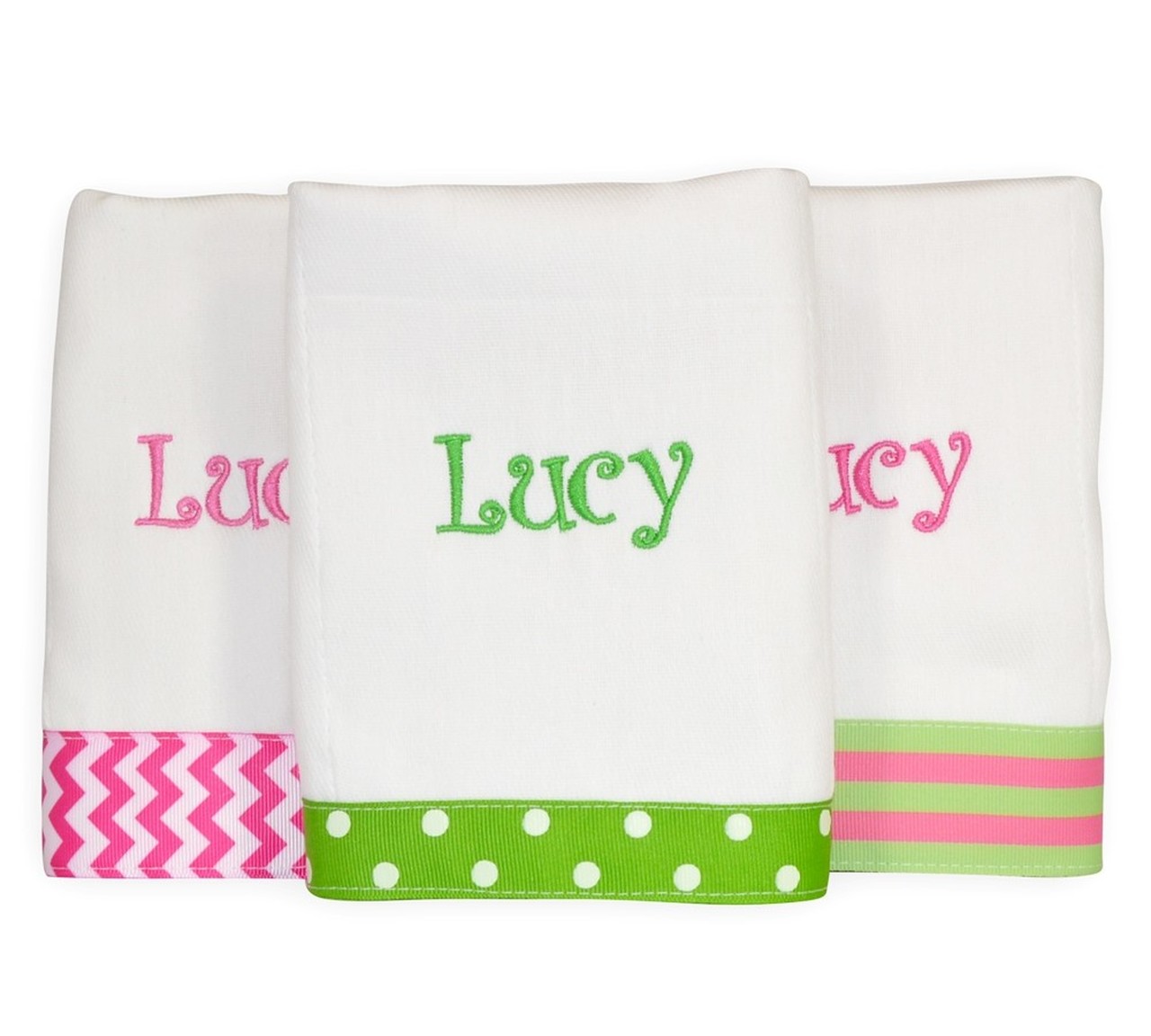 Burp Cloths are one of the greatest gifts Mom and Dad will surely enjoy for their little ones. We recommend something like this award-winning personalized burp cloths perfect for " spitting up in style". This set has 3 monogrammed burp cloths and a Baby Be Hip Favorite for babies.
Others we recommend would be these below:
---
2. MONOGRAMMED WIDGEON FLEECE JACKET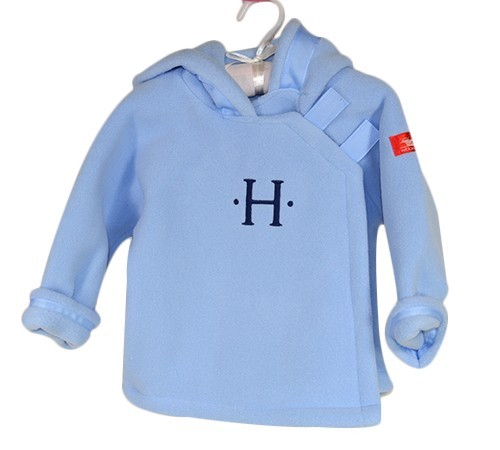 This kind of jacket will definitely make your baby feel warm and cozy all the time. Give this perfect cool weather gift for your little ones made with soft fleece, a roomy grosgrain-trimmed hood and sleeve cuffs, and crossover front Velcro® closure flaps for easy on and off.
Others we recommend would be these below:
---
3. CANVAS TOTE BAG WITH NAME & ICON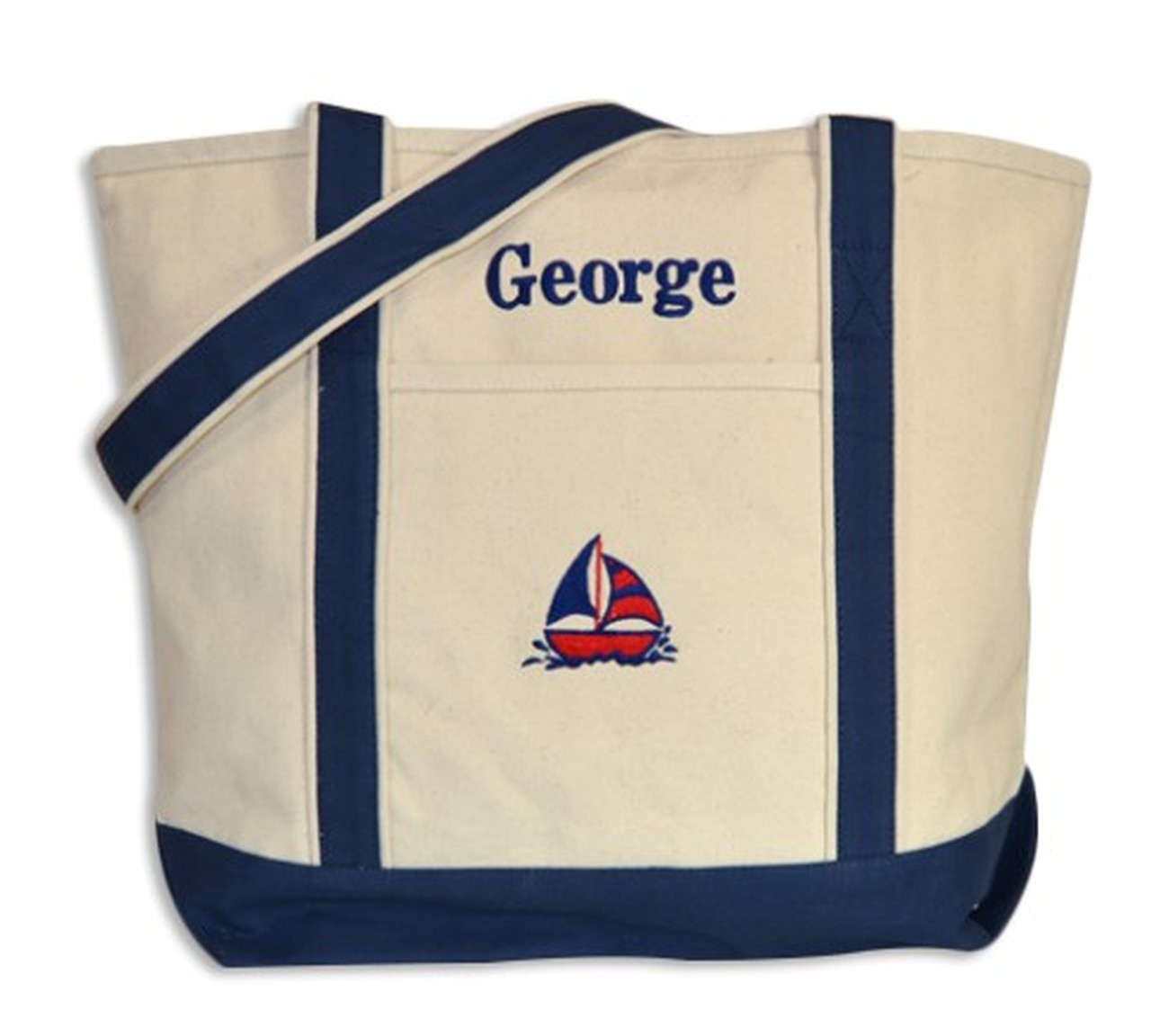 Get one for each of the kids. This Canvas Tote Bag is embroidered with a name on the side that makes it easy to tell them apart! It's stylish, durable and versatile and comes with a handy key chain strap.
Others we recommend would be these below:
---
4. THE WEEKENDER SET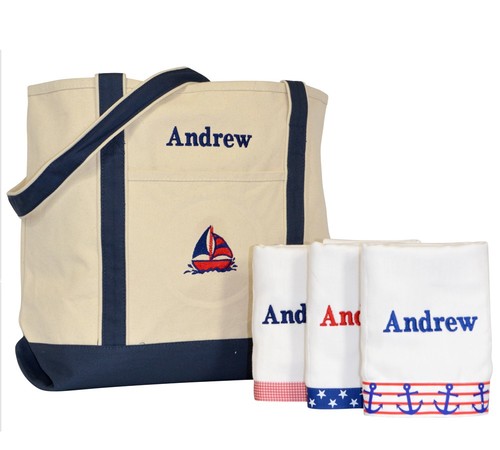 A great gift for a new baby that any parent will definitely love and use! This amazing set features a personalized canvas tote bag with a cute icon of your choice coordinated in colors to match, and three personalized burp cloths for "spitting up in style" on the go.
Others we recommend would be these below:
---
5. PERSONALIZED BURP CLOTHS - SET OF 4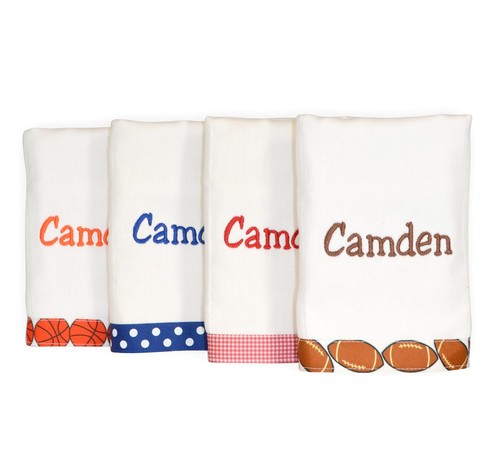 If you are looking for an award-winning personalized burp cloth, this set will suit you. It is large and high quality, perfect for your little ones and will surely love by Mom and Dad. This set contains 4 adorable burp cloths that is also one of the Baby Be Hip Favorites.
Others we recommend would be these below:
---
6. PERSONALIZED SEERSUCKER APRON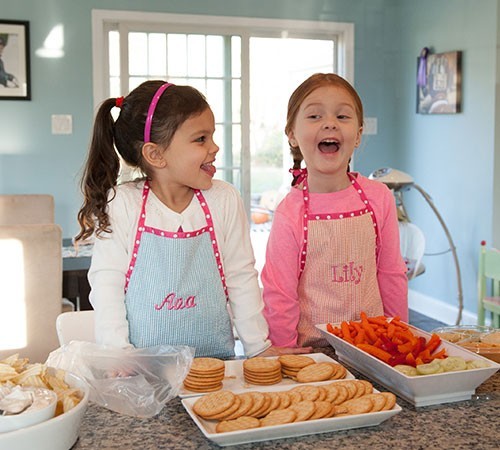 Dress up your cute little one with this personalized seersucker apron and keep your assistant chef mess free. A gift for a toddler's birthday or a special present for little ones that cooks young.
Others we recommend would be these below:
---
7. PERSONALIZED WHALE HOODED TOWEL FOR BABY BOY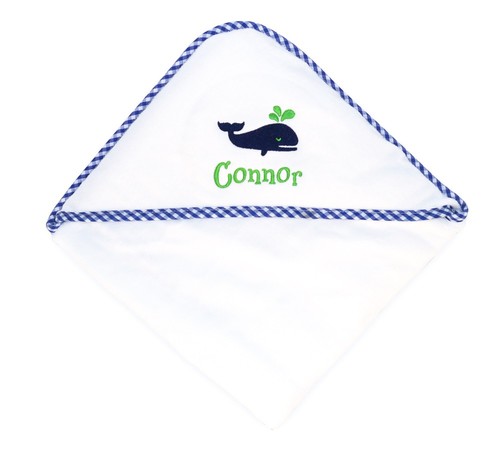 Are you looking for a comfortable towel made from a 100% terry velour? This personalized hooded towel might be the one you're looking for! It is an excellent gift for different trips with friends because they will surely enjoy this large and absorbent towel. And one best thing in this hooded towel is that it is embroidered with the baby's name and a monogrammed preppy whale in your choice of color scheme.
Others we recommend would be these below:
---
8. BIB & BURP CLOTH COMBO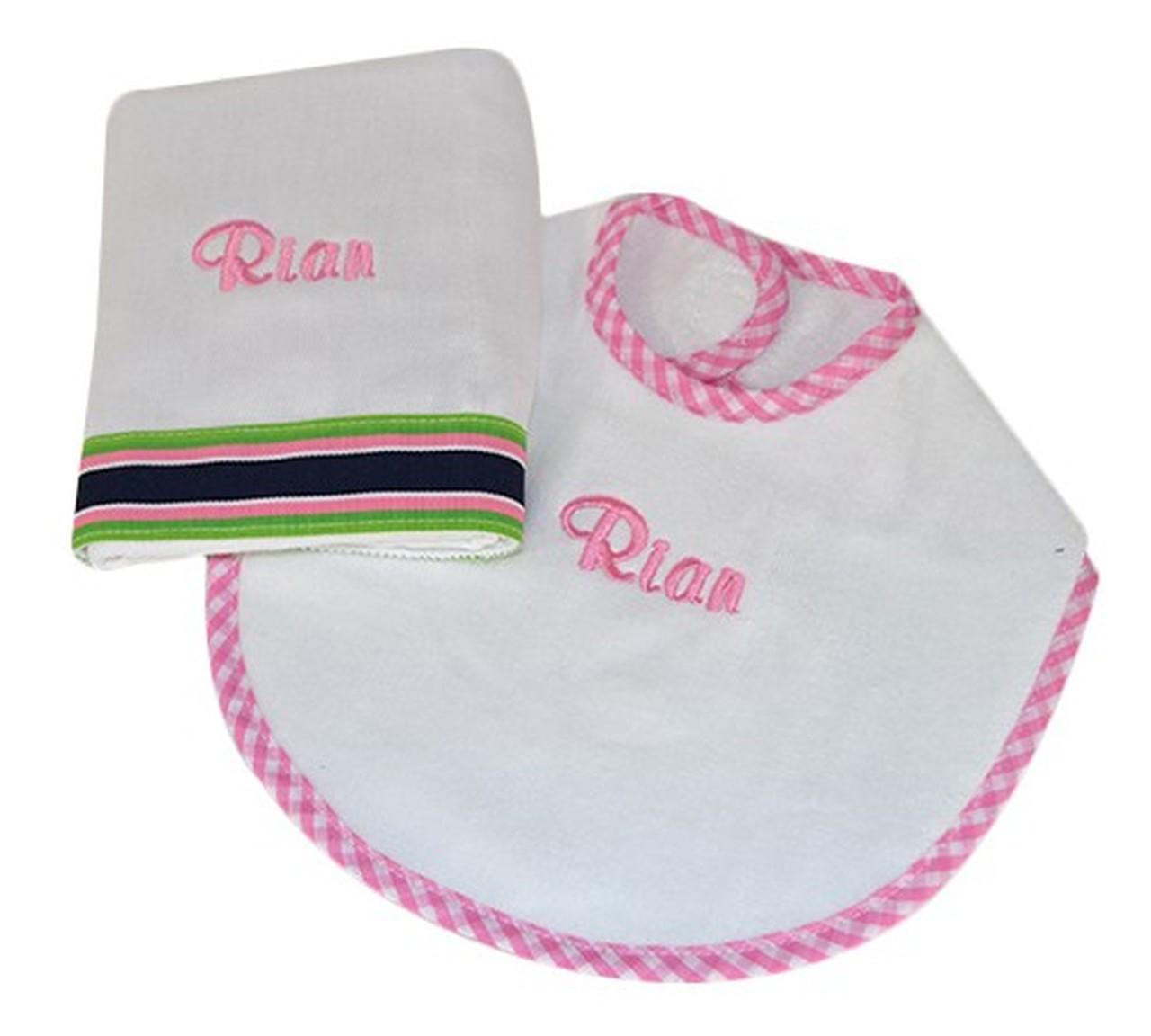 This is the perfect pair for the coming little baby. A terry cloth bib that will keep the baby pleasing and neat during the meantime. A Baby Be Hip favorite to give and receive!
Others we recommend would be these below:
---
9. ESSENTIALS PLUS BABY GIFT SET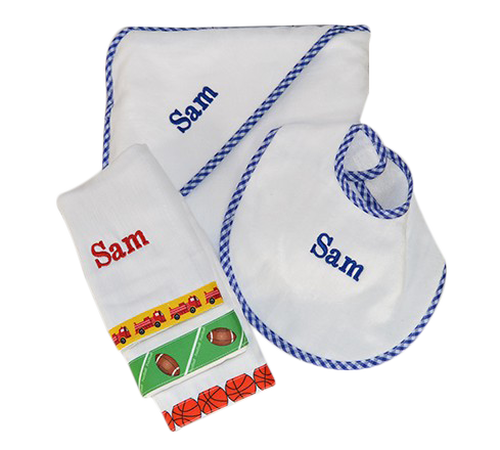 Mom and Dad will surely enjoy this set of hooded towel, burp cloth and bib! This will keep the baby clean and cozy during mealtime messes at tub time. This will be a favorite gift for all the new parent!
Others we recommend would be these below:
---
10. ANCHOR TOTE AND HOODED TOWEL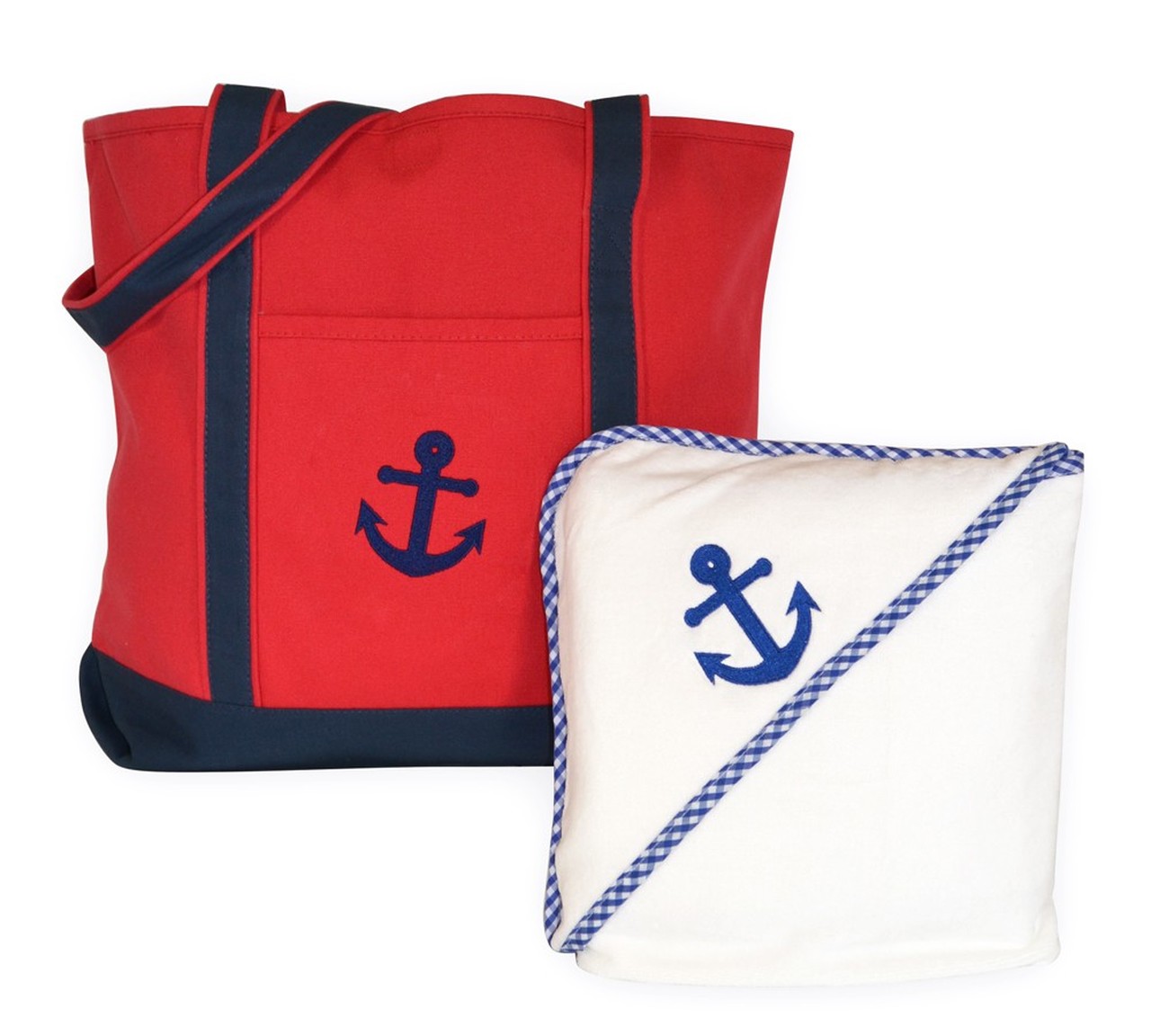 This set is perfect for a newborn and a toddler. This nautical themed baby gift consists of a large terry velour hooded towel that works all the way through the toddler years! It is also paired with one of our largest canvas tote bag and monogrammed with an anchor as well as on the hooded towel.
Others we recommend would be these below:
---
11. BABY'S BEACHING IT GIFT SET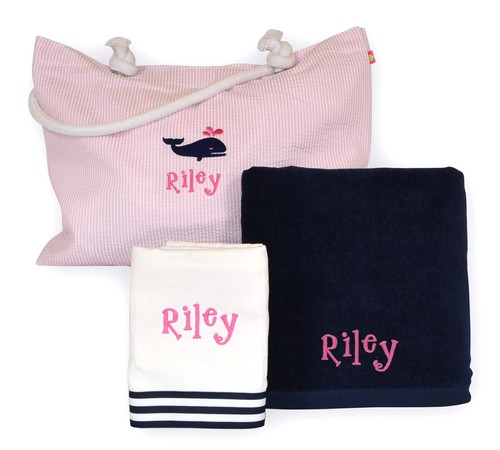 Enjoy your day at the beach with these essentials from our nautical collection! This set has a seersucker rope tote coordinated with a large terry velour navy beach towel and burp cloth. Mom and Dad will be all set to pack up and go with gift!
Others we recommend would be these below:
---
12. MONOGRAMMED CABLE KNIT BABY BLANKET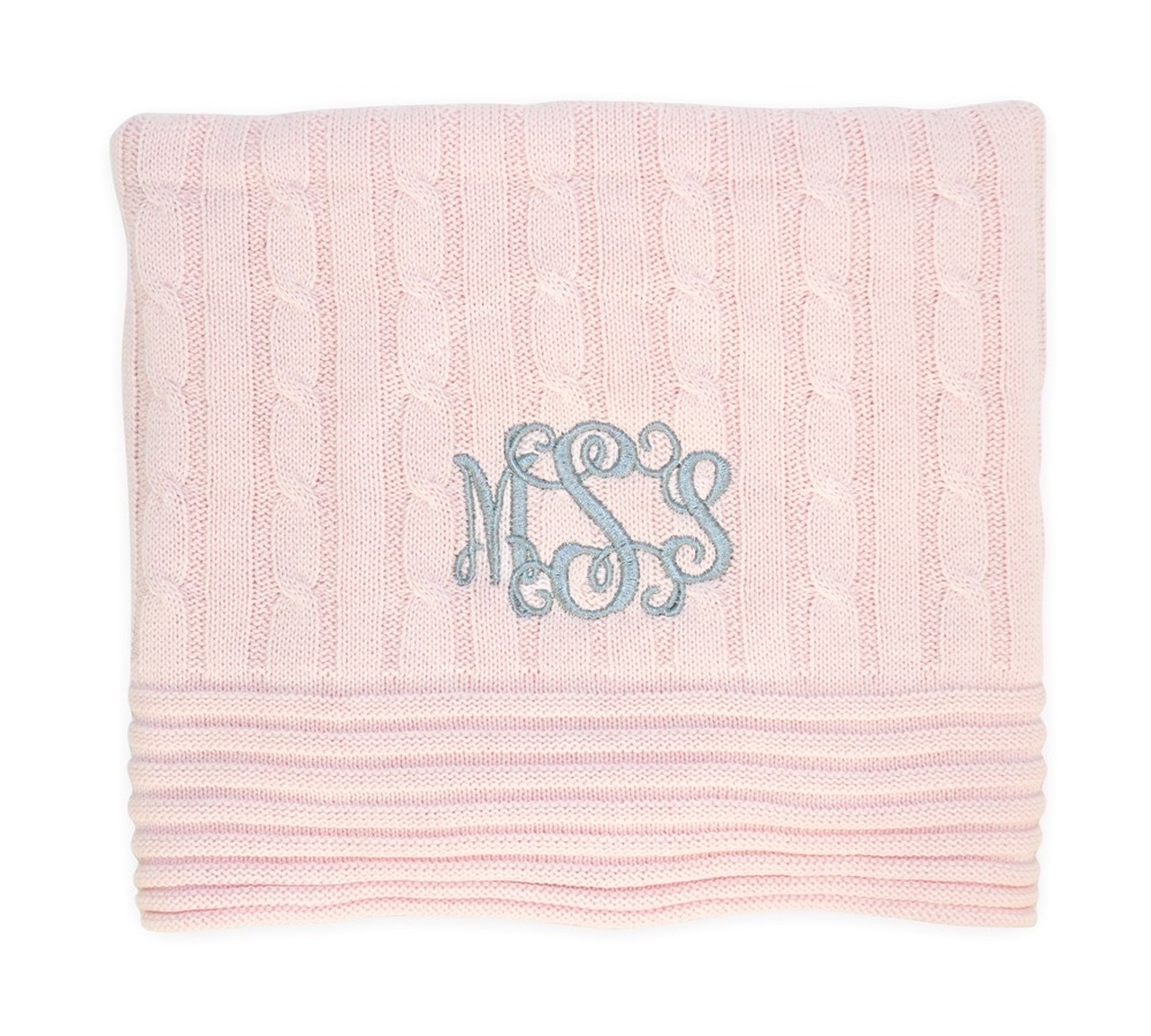 This is a classic monogrammed cable knit blanket perfect for new babies. It will be a great gift because it is soft, cozy and will keep your little ones warm during winter nights.
Others we recommend would be these below:
---
13. PERSONALIZED SEERSUCKER TOTE BAG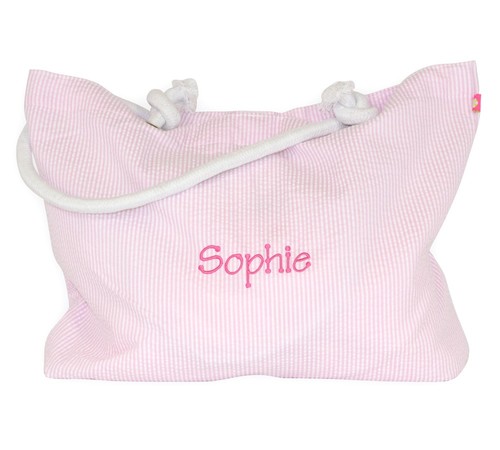 Get ready to pack your things for special trips to or playground with our stylish personalized seersucker tote bag! Mom will surely enjoy walking to the or playground with this amazing tote that will hold all her essentials needed for the day.
Others we recommend would be these below:
---
14. WARM AND DRY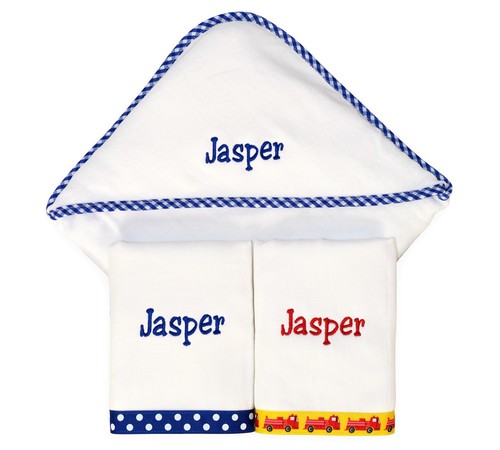 This set features a personalized white hooded towel and two personalized burp cloths A great gift that new parents will love and use again and again. This personalized hooded towel is large and great for bath time. Two popular personalized burp cloths are also included.
Others we recommend would be these below:
---
15. PERSONALIZED ZIP UP HOODED SWEATSHIRT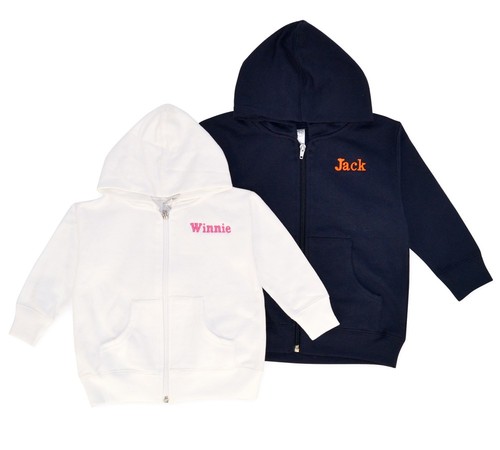 This is a great gift that a sibling will definitely love! It has also a personalized embroidery that will let the child have their own unique name sweatshirt!
Others we recommend would be these below:
RELATED CONTENT YOU MAY ALSO ENJOY:
---